A handy directory of Doukhobor and related websites.
The most extensive and updated list is
Doukhobor Genealogy Links
Most below are in the order in which we found them, not alphabetical.
If you know of any others that might be added to this list please e-mail me.
Enjoy; happy surfing!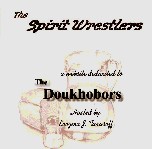 The Spirit Wrestlers
This is the Shockwave sister site to this current HTML version. The site requires Macromedia's Shockwave plug-in and while most browsers now come equipped with the Shockwave Player, some older ones do not and you will need the Player installed before entering. The site is rather 'weighty' with its media-rich format and a fast cable or hi-speed modem access is encouraged. A sample module from the upcoming CD-ROM is now on-line within this site. With the magic of new media and its compression techniques, one can now read a Russian word, and in the Vocabulary module, this hard-to-pronounce entry can be checked to hear its correct annunciation!


Духоборческая община
A new "Doukhobor Community" website in Russian from Rostov-on-Don, Russia by Denis Berezhnoi: "The Internet portal 'Dukhobor community' is created for the purpose of associating all Doukhobors, which fate has scattered in Russia, Canada and around the world; to retain and increase traditions, and an explanation of the positions of Duokhobor dogma to the up-coming generation...."
The site includes an online translator (English, German, French, Spanish), and 7 sections
—
history, photo gallery, guestbook, hymns [psalmi],

Iskra

, links, and comments. Be patient, this website is on a slow server in Russia. Also see the Duhobor website in Russian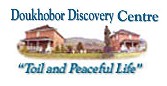 Doukhobor Discovery Centre
10 buildings, on 10 acres including a restaurant, heritage orchard, Tolstoy statue and more ... "discover the Doukhobor way of life". This historic village in Castlegar, British Columbia preserves the lifestyle and ways of the Doukhobors as they coexisted within the community during their 'golden age' in BC. The Centre was maintained by Larry Ewashen for 20 years. In 2006 the name was changed from Doukhobor Village Museum. In 2010 Netta Zebroff became curator, replaced by Lisa Poznikoff in ?year?


Doukhobor Music Site
This site hosts the ultimate collection of Doukhobor music found anywhere on the planet! Hosted by the Doukhobor Village Museum in Castlegar, it contains over 420 selections of Doukhobor-created songs, hymns, psalms, etc. Over 20 hours of music! Shockwave must be installed to listen to the music on this site.


ISKRA
Iskra: "voice of the Doukhobors", means 'Spark' in Russian. This site is the home page for this Doukhobor news-magazine in publication since 1943. Find some information about history, 14 historical photos, and several articles from the current issue. This site shows only a very small sample from this long running Doukhobor publication.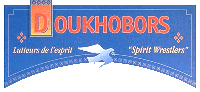 Canadian Museum of Civilization
The Canadian Museum of Civilization site includes a tour of the four interpretive modules which now were on display at the Doukhobor Village Museum in Castlegar, British Columbia. This wonderful site includes historical pictures, sound clips as well as numerous articles and links. At the Canadian Museum of Civilization from January 18, 1996 to September 7, 1998.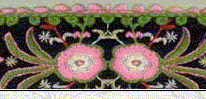 A Doukhobor Song of Days
A virtual exhibit on the Doukhobors in Canada, their early life and times. Created by Katya Szalasznyj, Outreach Archivist with the Saskatchewan Council for Archives and Archivists. Funded by Canadian Heritage. This is an attractive site with images, musical selections and a bibliography of textual sources. Includes a transliteration and pronunciation guide from Russian to English as well as a few select traditional recipes. The exhibit is an ode to the Doukhobor philosophy of human brotherhood with their life being a song of days to come.

The Doukhobors in Canada
: a select bibliography

From the University of Saskatchewan, a chapter with some information on the Doukhobors.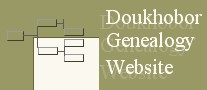 Doukhobor Genealogy Website
Created by Jon Kalmakoff (Saskachewan) in the fall of 2000, this site is dedicated to the reclamation, discovery, collection, preservation and free sharing of information related to Doukhobor family history. He also administers the Doukhobor Genealogy Message Board at (Ancestory.com) where 1000s of genealogy and news messages are posted.


Postnikoff Family Website
Inspired by the Postnikoff Family Reunion held in Blaine Lake, Saskatchewan, July 2-3, 1977. The Website was created to publish and preserve the common heritage of the Postnikoff name.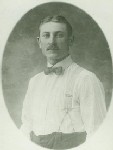 Ivan Sysoev Doukhobor Poet and Hymnist
By grandson Theodore Sysoev Jr. Learn about the life and times of Ivan Sysoev (1894-1967), self-educated talented Doukhobor poet and author of more than 1,000 Doukhobor hymns and poems. Discover the online works of this staunch supporter of nonviolence, communalism and the Doukhobor way of life.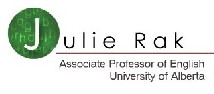 Annotated Doukhobor Bibliography
By Julie Rak, Assistant Professor of English at the University of Alberta. Contains a brief history and images of the Doukhobors along with a annotated on-line Doukhobor Bibliography. Rak works on the relationship between auto/biography and theories of identity. She sees auto/biography as a cultural product that is central to the development of individualism and citizenship.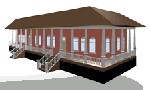 Fructova
By the Doukhobor Heritage Society of BC, this is a site which includes a history of the Doukhobors, personality profiles, some media files, and a model of the Fructova heritage museum. Site is "in-progress"
—
not all modules or links work.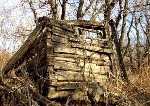 Doukhobor Dugout House
Doukhobor descendant Brenda Cheveldayoff has been preserving the site of her late father, a history buff, Sam James Popoff. Her great-grandfather, an 11-year-old orphan, was part of the 300 person settlement of Doukhobors in what today is the Blaine Lake district of Saskatchewan. The Dugout House or zemlanka was the subject of an archaelogy study by the University of Saskatchewan, Dept. of Archaeology, under the guidance of graduate student Meagan Brooks, along with Doukhobor community volunteers. Out of this came Meagan's MA thesis. The site became a Provincial Heritage Property in the spring of 2005. The DDH incorporated to offer educational tours, a gift shop, and period demonstrations on Saturdays in the Summer. See website for link to free tickets.
http://www.doukhobordugouthouse.com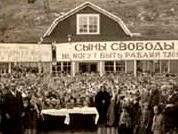 Simon Fraser University Doukhobor Collection
This is an excellent collection about the Doukhobors from 1898 to 1930. The site contains newly digitized letters, manuscripts, photographs, books and book chapters, magazine articles, and financial documents. A must-see for the Doukhobor researcher.


Friends of Tolstoy Yasnaya Polyana Bakery/Cafe Project
September 21, 2005 marked the official opening of the Bakery Cafe and Communications Center at Yasnaya Polyana (YP), Tula, Russia. The opening marked the culmination of years of dedicated effort between YP and the Doukhobors of Canada, spearheaded by Vladimir Illich Tolstoy on behalf of YP and the Friends of Tolstoy Committee on behalf of the Canadian Doukhobors. The opening was held in front of the Bakery Cafe of the Hotel of YP.


Slavic Research Group (University of Ottawa) Homepage OFF-LINE Fall 2012
John Woodsworth and Andrew Donskov of the University of Ottawa have put together this site dealing with the work of their new Slavic Research Group, their documentation of Doukhobor history in several books about Tolstoy, and the 1999 Doukhobor Centenary conference.

Uncle Bill's Kitchen
"Uncle Bill" Anatooskin's site for the culinary inclined! Uncle Bill has been swiftly becoming renown worldwide for his outstanding and proven recipes — another 'must-see' if you want to get a 'flavour' of Doukhobor cooking. Three of about 25 Doukhobor recipes shown from the approximately 210 total recipes in the book. Also see his 'Dilly Core' for reeming pickles.


Baba's Home Cooking
Baba's Home Cooking Online
50
instructional video-
DVDs by Anne (Potapoff) Hlookoff-Kehler. Step-by-step details on how to prepare traditional Russian dishes such as borshch (soup), lapsha (noodles), pirogi (pastry), and many other dishes
—
one recipe per DVD. Order online for $2 for 1 play, up to $12.95 for unlimited plays, cheaper than ordering the DVDs by mail because there's no shipping charge. The complete 50 DVD set is $400. See their new 3-hour DVD of the 2006 USCC Youth Festival — $12 on two disks. See her websites: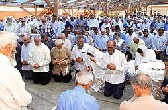 Molokane, Pryguny and Dukh-i-zhizniki Around the World
The Molokane are a Spiritual Christian Russian sectarian group with strong historic, cultural and spiritual ties to the Doukhobors. The site covers the non-Doukhobor Spiritual Christians active and historical. It is an expansion of the original Molokan and Jumper Home Page, with the archived section:
Molokan, Prygun, Dukh-i-zhiznik, Subbotnik and Doukhobor News

Vision TV Home Page
The Vision TV broadcasting channel is the only multifaith and multicultural television network in the world. As an independent, not-for-profit public service broadcaster, it is dedicated to presenting programs that celebrate Canada's diversity and promote understanding and tolerance between people of different faiths and cultures.


Center for Global Nonkilling
Dr. Glenn D. Paige's wonderful book

Nonkilling Global Political Science

(first published in India in 2002 and now translated into 24 languages)
is posted with six other books on nonviolence. He is Professor Emeritus, Political Science, University of Hawaii-Manoa; a recipient of the 2004 Distinguished Career Award of the Ecological and Transformational Politics Section of the American Political Science Association; and the 2005 Hawai'i Lifetime Peacemaker Award of the Church of the Crossroads. Also see my list of:
Reviews, Discussion, Reader Comments, and Translations Published / In-Progress.

Woodsman, inventor, artist web site
Will Malloff is an all-in one woodsman, inventor, artist and environmentalist living in Alert Bay, British Columbia. Learn about his fine furniture pieces and his famous chainsaw lumber-making system at:


Mennonite CO Web site
The Mennonite Conscientious Objectors web site recently received an award for "Outstanding Achievement" from the Association of Manitoba Archives for its Alternative Service web site which answers some Hard Questions that are equally applicable to Doukhobors and other people of conscience.

Doukhobor Hymns and Songs (1950s)
In 1954 Peter Koftinoff of Grand Forks B.C. was commissioned by the CBC Radio to produce 8 hours of programing on the activities of Doukhbor youth. With Jim Kolesnikoff and Peter Samoyloff, they visited many communities and recorded hours of singing, but the project was cancelled and the tapes were stored away. Though most deteriorated, he restored 2.5 hours which he is selling on 2 CDs
—
56 years later.
Recorded 1954-55, digitized 2006.

Духоборы
Dukhobory is the second website launched in Russia, 2007. The graphics require that you have the free
Adobe Flash Player
installed on your computer. There are links to history, belief, communities, congs, forum, and a contact form. An "English" button takes you to The Doukhobor Genealogy Website, by Jonathan Kalmakoff. As of June 3, 2007, 22 messages have been posted on the forum by Doukhobors from Azerbaijan, Moscow, Krasnodar, Rostov, Crimea, Georgia, Tula,and Canada. Also see the Doukhobor communitties website in Russian.

Doukhobor Talks
OFF-LINE Spring 2008
Launched in May 6, 2007, this appears to be the third Canada-based Internet discussion group after Doukhoborology International Forum (DIF) (not used since 1999), and The Doukhobor Message Board (launched 1999). Also the new Dukhobory website includes a 'forum' in Russian. The first 'Doukhobor Talks' questions include: What are appropriate forms of expressing oneself as a Doukhobor? If you could create your version of Doukhobors, what would that look like? Given no boundaries, how could the Doukhobors express themselves culturally, spiritually, artistically, traditionally, in structure or form of organization, political / peace activities, outreach, etc.?
Wikipedia: Doukhobor [English]
From Wikipedia, the free encyclopedia: The Doukhobors or Doukhabors (Russian: Духоборы, Dukhobory), earlier Dukhobortsy (Russian: Духоборцы) are a Christian group of Russian origin.

Википедии :
Духоборы [порусский]
Материал из Википедии — свободной энциклопедии: Духобо́ры (духобо́рцы) — особая этноконфессиональная группа русских. Исторически русская религиозная группа, приверженцами Русской православной церкви и некоторыми социологами часто квалифицирующаяся как секта христианского направления, отвергающая внешнюю обрядность церкви.


Hardy Mountain Doukhobor Village Historic Site
Hosted by TLC — The Land Conservatory — Hardy Mountain Doukhobor Village is the historic Makortoff Doukhobor Village, about 17 acres in Grand Forks, British Columbia. The late Peter Gritchen operated the Mountain View Doukhobor Museum there from 1972 to 2000.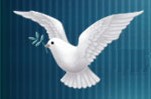 USCC Doukhobor Website
Official website of the Union of Spiritual Communities of Christ, also called Orthodox or Community Doukhobors. The largest Doukhobor organization in the world, Grand Forks and Brilliant, British Columbia. Recently launched and in-progress, this website is being greatly enhanced with press releases, event calendar, photos, and Google maps of settlements in Canada and the Former Soviet Union. The USCC hosts prayer services every Sunday, and spiritual, cultural, educational, and social gatherings throughout the year.

Sons of Freedom Doukhobors
100-year archive of 100+ Canadian news clippings, 1903 to 2003. Lists: Mary Astaforoff (33 articles from 1955 to 1986), Mary Braun (60, 1978-2003), Tina Zmaeff (61, 1972-1998), Pauline Berikoff (16, 1978-1998), Sons Clips (87, 1903-1979), Doukhobor Clips (1, 1983), Verigin Clips (23, 1922-1978), Links (3 links, 2 mirrors). Sons of Freedom, 'zealots', split from Doukhobors, yet SOF and the media continue to use the label 'Doukhobors'. SOF zealots are NOT Doukhobors. The structure of this website is presented as if it is a list of zealot women heroes, which leads me to suspect that some zealots may have been involved to legitimize their work vis a vis the Doukhobors. These are the most extreme zealots who are subject to mental illness and who by behaviour have excluded themselves from the legitimate Doukhobor movement. The opening item by Ian Morfitt, Fortean Times, is deceiving. There is some useful information on the zealots, but his underlying assumptions are suspect and I will post a review later. This website lumps zealotry and Doukhobors together into one entity in photos and text. The reader must consult more sources to get a balanced picture. I do not support or recommend this website as a source of information about Doukhobors.

Doukhobor Cultural Interpretive Society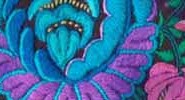 The Union of Spiritual Communities of Christ Cultural Interpretive Society (USCC CIS) is a group of women whose mission is to preserve local Doukhobor heritage through the arts and crafts of the culture. Web site launched 2009.
VIDCA, the Vancouver Island Doukhobor Community Association

In 2001, a group of four Doukhobors living in Victoria came together to present a small program of traditional songs at the annual USCC Union of Youth Festival in Castlegar, B.C. This modest quartet, listed in the Festival programme as "Group from Victoria", paved the way for what has quickly become a thriving and dynamic Vancouver Island Doukhobor community.


This Moment Events
Committed to the production of global events that inspire while building & strengthening communities through the sharing of wisdom stories that celebrate the linking of generations and cultures across time and space. Our purpose is to create opportunities for transformational experiences that celebrate who we are; both individually and collectively as a global family. Sara Kinakin, Co-Founder/Community Coordinator.
Doukhobor Song Library

The Doukhobor Song Library is a comprehensive online collection of Canadian Doukhobor songs and hymns from private collections and the Kenneth Peacock collection at the UBC Library. The rerecording of material from magnetic media (reel-to-reel tapes, cassettes) and records to digital format continues for all geographic regions where groups of Canadian Doukhobors reside, and allows one to hear the variations between regions.
429 recordings listed in August 2009.
Facebook Group: Doukhobors in Canada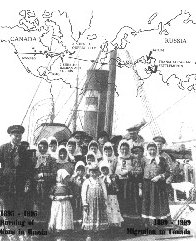 Open group: "Toil and Peaceful Life". The name Doukhobor means "spirit wrestler". Although many of their beliefs descended from Christianity, being a Doukhobor is more of a way of life than a religion. Doukhobors are a group of pacifists that came to Canada from Russia to escape persecution for their beliefs at the end of the 19th century. The most well known leader of the Doukhobors was Peter 'Lordly' Verigin. The Doukhobors established communities across Western Canada, many times cultivating land that was not seen as desirable. There are still remnants of Doukhobor villages primarily in British Columbia and Saskatchewan. On September 1, 2009, count 671 members, 114 wall posts, 64 photos, 24 discussion topics.
Founded May 2, 2007, by
Kevin Moroso (Vancouver, BC), and Crystal Hadikin (CCNM).
Mir Centre for Peace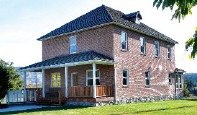 Mission: "Understanding and Building Cultures of Peace." "An idea began to grow ... drawing on Doukhobor traditions, on ancient practices of First Nations peoples, and on more recent traditions of the counter-culture, pacifism, and the anti-war movement, that a Centre for Peace might be imagined for this ancient cultural site at the confluence of two rivers."

(Mir Centre for Peace: A Brief Narrative History, 2006, page 2). Lecture Series Brochure.


The Kid's Site of Canadian Settement: Doukhobors
Educational site for kids and teachers by the
Library and Archives of Canada
. Doukhobors are among 18 Canadian ethnic communities featured with links to sections for Introduction, History, Daily Life, Culture, References, Activities (8 lessons, teaching strategy, test),
Books and Links: Doukhobors
. Doukhobors are mentioned in and
Craft: Embroidered Handkerchief
, but no direct link exists yet to
Daily Life: Food
, a recipe for

pirogi

contributed by my daughter Tamara Tarasoff.

Doukhobor Art
Enjoy 45 images of original Doukhobor-Russian art, depicting their culture, heritage, and spirit. The artist, Florence Chernoff-Lymburner, has been featured in exhibits across Canada and the United States.
Brilliant Suspension Bridge
The official online resource of the Brilliant Bridge Resoration Committee — members, credits, news, history, archives, donors, links, thanks, gallery, rebuilding.

Larry's Desk
Actor, director, musician, and retired curator of Doukhobor Discovery Centre posts interesting side lights which may or may not appear on other Doukhobor web sites, plus pieces pertaining his family.