Student seeks 12 B.C. Doukhobors to interview
Memory, history, and healing through experiences of Doukhobor conflict



Graduate student seeks 12 members of the British Columbia Doukhobor community to interview for 60 to 90 minutes each.

Sonya White needs volunteers this year to talk about their life experiences during times of struggle. She asks, for example: 'Are you interested in Doukhobor pasts, presents, and futures in Canada? What is your vision of Doukhoborism?'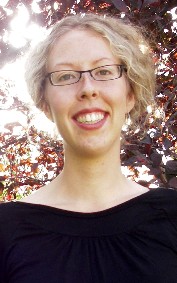 Sonya White (nee: Bonderoff ) was raised in Cranbrook, British Columbia, and is now a graduate student enrolled in adult education and community development at the University of Toronto. For her masters thesis she wants to explore the ways in which memories persist in the lives of people who have lived through experiences of conflict.

Her questions are about the different ways Doukhobors live with and remember their experiences of 20th century Doukhobor conflict. She needs 12 adult volunteers, men and women, from different areas, experiences and ages, and with different affiliations to the Doukhobor community.

Sonya says: 'I am conscious of the broad reach that conflict has and am therefore interested in speaking with people who experienced the 20th century conflict as direct participants or indirect non-participants. My mother grew up in a West Kootenay Doukhobor family where I learned about Doukhoborism and Doukhobor experiences in British Columbia.'

Along with other scholars, Sonya helped create teaching materials for the interesting website Great Unsolved Mysteries in Canadian History: Explosion on the Kettle Valley Line: The Death of Peter Verigin. .She is listed as a Teaching Materials Team Member, and as a Website Developer.

'This research is important', she says, 'because it will help to explain how people work to find peace within their families and communities after conflict has been resolved; and ...

'it will make an important contribution to the public understanding of Doukhobor history and experience in western Canada;
'it will validate and legitimize the knowledge of a minority cultural community in Canada;
'it will explore the ways in which different generations of Doukhobors experienced the "Doukhobor troubles";
'it will give diverse members of the Doukhobor community in Canada an opportunity to reflect on their experiences of conflict and ask how these memories of difficult pasts should be integrated into a contemporary understanding of Doukhoborism today;
'and it will identify different strategies for living with difficult pasts and learning to heal from direct or indirect experiences of conflict.'
Contact Sonya by telephone at (250)-421-2055, by email at swhite@oise.utoronto.ca, or by mail:



Sonya White
1631 Staple Crescent
Cranbrook, British Columbia
V1C 6J1



Sonya adds: 'Even if I don't interview you, I would be delighted to answer any and all questions. I really don't want people to be left with unanswered queries, and I also find that the provocation and questions of others helps me to think about my own research with more insight and increased perspective.'